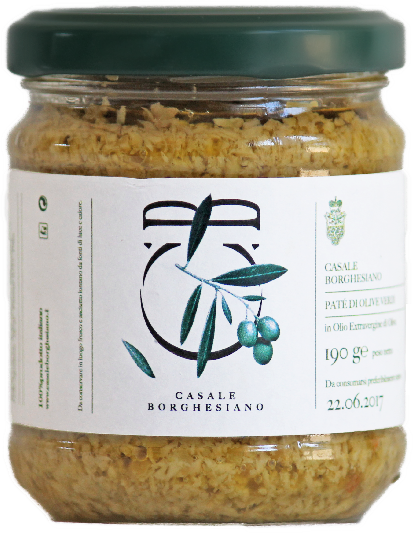 Green Olive Patè
Our Green Olive Patè meets the vocation of our olives, Nocera Etnea, which are meant to be exquisite "table" olives. Our Green Olive Patè has been realized through a meticulous selection process of top quality fruits grown in our olive groves. Soon after harvest our olives are treated in a salt solution and after a suitable time the patè is made with state of the art techniques. Our Green Olive Patè is made with Casale Borghesiano Extra Vergin Olive Oil and the marriage of these two ingredients results in a particularly tasty delicacy which lends itself to multiple combinations in a number of different dishes.
60%Olives
38%Extra Vergin Oil
Chili pepper,
Origan,
White wine vinegar,
Salt ,
Garlic.



Orange Flower Honey

Our Orange Flower Honey has a characteristic golden colour and an intense scent close to that of zagara flowers. Its flavour is deeply aromatic and reminds that of the orange flowers from which it originates. Being a natural product its main characteristic is a spontaneous cristallization a few months after production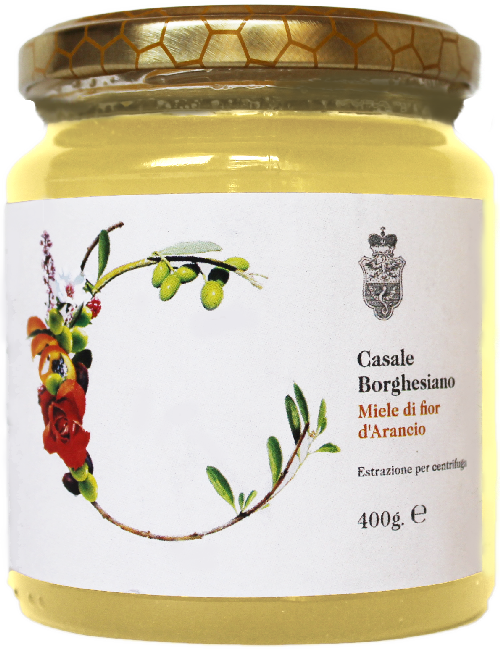 Valentia Late Oranges
Our farm produces oranges of the Valentia Late variety characterized by a late harvest that occurs between April and May. They have a spheroidal shape and are particularly juicy. The peel and pulp have an appealing yellow orange colour.